The asset protection startup DGLegacy aims to solve the accelerating pandemic of unclaimed assets globally.
German Asset Protection Startup DGLegacy Aims to Solve the Multi-Billion-Dollar Global Problem of Unclaimed Assets at Seeking Alpha. 
Unclaimed assets are reaching unprecedented levels of $100B in the USA and £77B in the UK. The numbers are increasing at the alarming rate of approximately $5B per year in the US alone. These are assets which stay in insurance companies, banks, cryptocurrency wallets, and asset management companies after their owners pass away, instead of reaching the rightful beneficiaries.
Official statistics track only a minor segment of asset types and still report billions of unclaimed dollars. As Peter Minev, co-founder and CEO of DGLegacy, says, "We are talking about a trillion-dollar unclaimed assets problem globally."
"We want to build a world where people can protect their assets and make sure their loved ones are secure."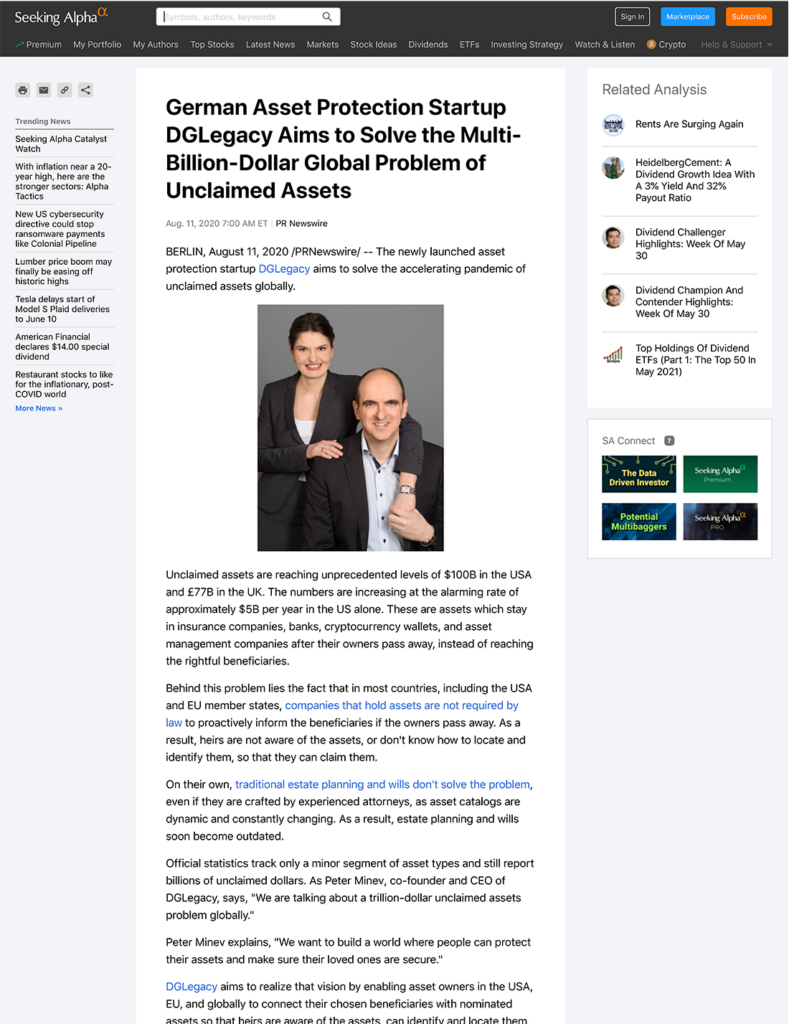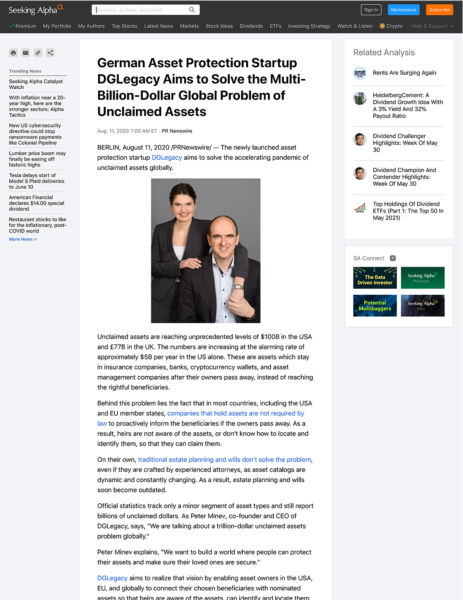 Source: Seeking Alpha
DGLegacy aims to realize that vision by enabling asset owners in the USA, EU, and globally to connect their chosen beneficiaries with nominated assets so that heirs are aware of the assets, can identify and locate them, and can minimize the chance of a missed claim. Through DGLegacy, asset owners can designate specific beneficiaries to each of their assets and decide whether they want the beneficiaries to be informed immediately or only in the case of an unforeseen event.
The DGLegacy password management and asset protection digital inheritance service is available globally. To find out more, please visit dglegacy.com.
Source: DGLegacy
2020-08-14