The digital inheritance asset protection company DGLegacyⓇ aims to address the financial consequences of COVID-19 for family members of affected people.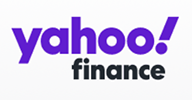 During the COVID-19 pandemic, many people around the globe have lost their lives. While this pandemic has had a horrible aftermath in the lives of many, it has also revealed a major weakness in the personal finances of affected families.
As Featured in Yahoo Finance, the Digital Inheritance Fintech Company DGLegacyⓇ Tackles the Hidden Consequences of COVID-19 for Affected Families
Many of them are left in a situation where they are not aware of the assets of their loved ones who passed away during the pandemic. As a result, family members cannot identify and locate these assets, such as bank accounts, insurance policies, digital wallets, and stocks, so they cannot claim them.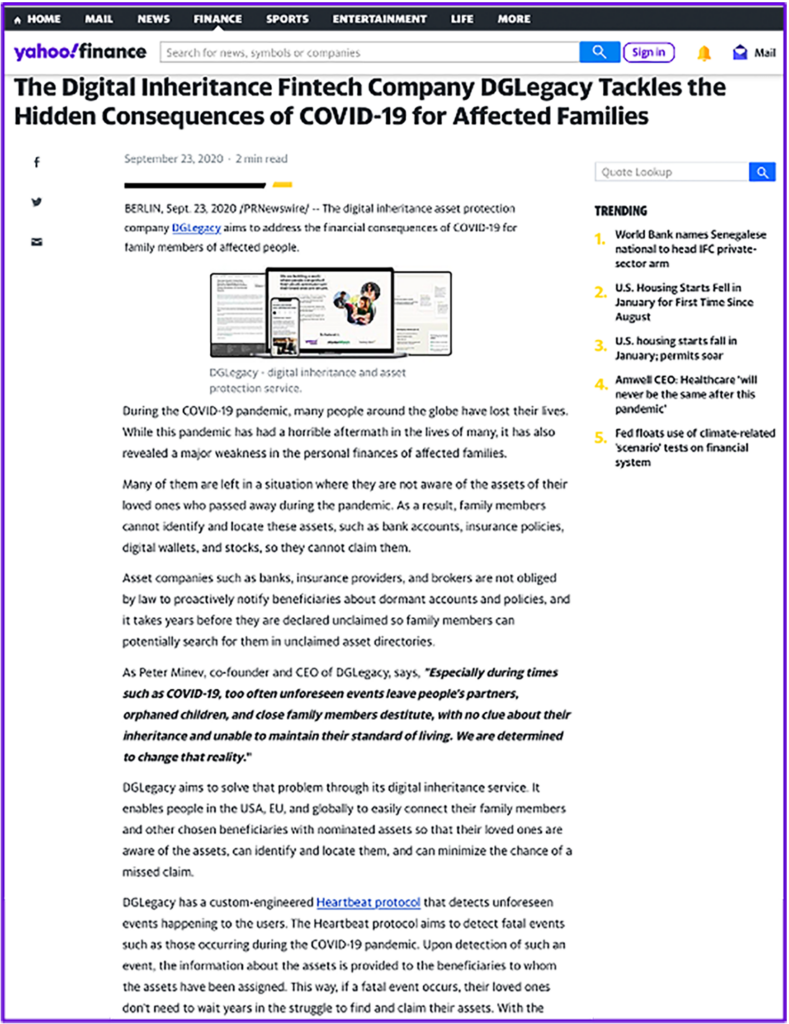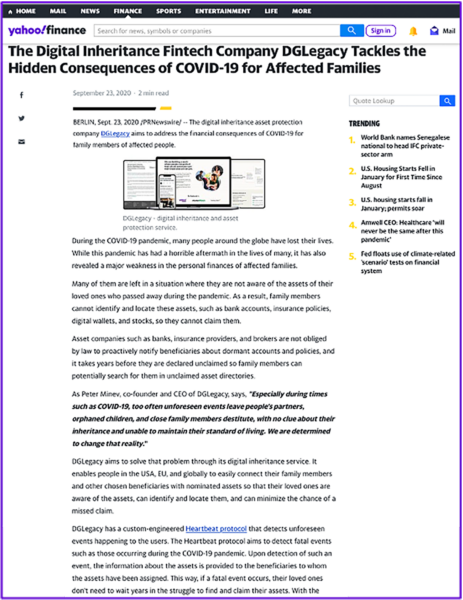 Screenshot Source: Yahoo Finance
DGLegacyⓇ aims to solve that problem through its digital inheritance service. It enables people in the USA, EU, and globally to easily connect their family members and other chosen beneficiaries with nominated assets so that their loved ones are aware of the assets, can identify and locate them, and can minimize the chance of a missed claim.

The DGLegacyⓇ password management and asset protection digital inheritance service is available globally. To find out more, please visit dglegacy.com.
Source: DGLegacy
2020-09-29